Product Overview:

Air Playit is a FREE video streaming software designed to stream videos audios to Apple iPhone, iPad, iPod touch and Android OS mobile devices. Air Playit is capable of streaming 320 different video & audio formats to your mobile devices over WiFi and 3G/4G network. It acts as your personal audio video cloud server and lets you watch videos on the go.

Highlighted Features:

Stream Video
Live Conversion and Streaming
Offline Conversion and Download
Access Playlist via Web Browser
Apple-TV Out Ready
Air Playit is able to convert videos on the fly and stream videos to iPhone, iPad, iPod touch and Android. Watch MKV, AVI, WMV videos immediately without doing any tediousand lengthy converting of these files beforehand.
Air Playit is also a remote video converter software. With the built-in offline task manager, you can add and manage video conversion tasks on your iPhone iPad, and download the videos to your devices via WiFi and 3G/4G.
The built-in HTTP server lets you access the audios and videos stored on your PC or Mac via any web browser. That is to say, you can use VLC and Apple QuickTime player to play the streaming video easily.
Air Playit supports Apple TV-Out so that you can stream video & music to TV via iPhone iPad. It gives you the options to customize the output quality and adjust video audio parameters, such as resolution, overscan, etc.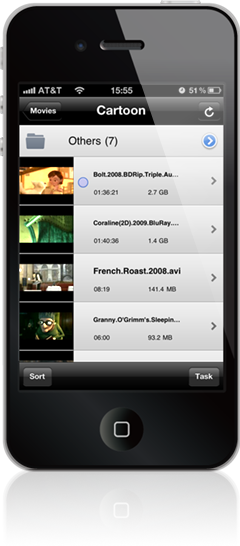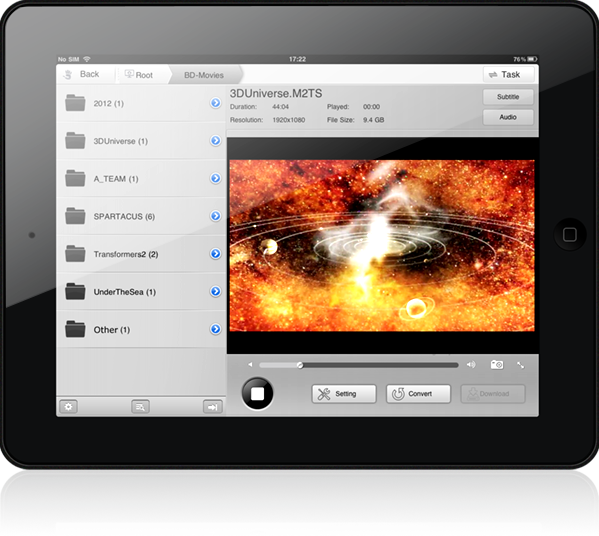 For more information about Air Playit and to download it for FREE, please visit the official site
http://www.airplayit.com