CollageIt is an easy-to-use and automatic collage maker. There are only three steps to make your collage: add photo, set parameters and generate collage preview, save collage as image format, such as BMP, JPEG, PNG, TGA, GIF etc.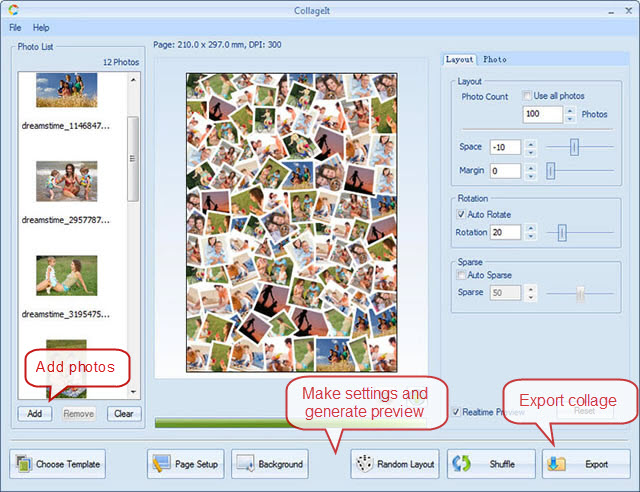 The installation is very easy and it consumes very little memory and is pretty fast. Anybody can use it with ease. I'm using this software and i recommend it to you!
There is a free version available but PRO version gives you following benefits
Remove watermark on the collage and say goodbye to the annoying splash screen.
Crop photo.
Remove size limit.
FREE lifetime support.
PearlMountainSoft
is sponsoring 20
CollageIt Pro
licenses for
All 'U' Want
followers!!
All you have to do is tweet, facebook 'like' this post and leave a comment why you need it with your email/ contact me directly. i will choose 20 persons randomly and they will get a license worth $19.90!!
Download
CollageIt
Hurry Up!